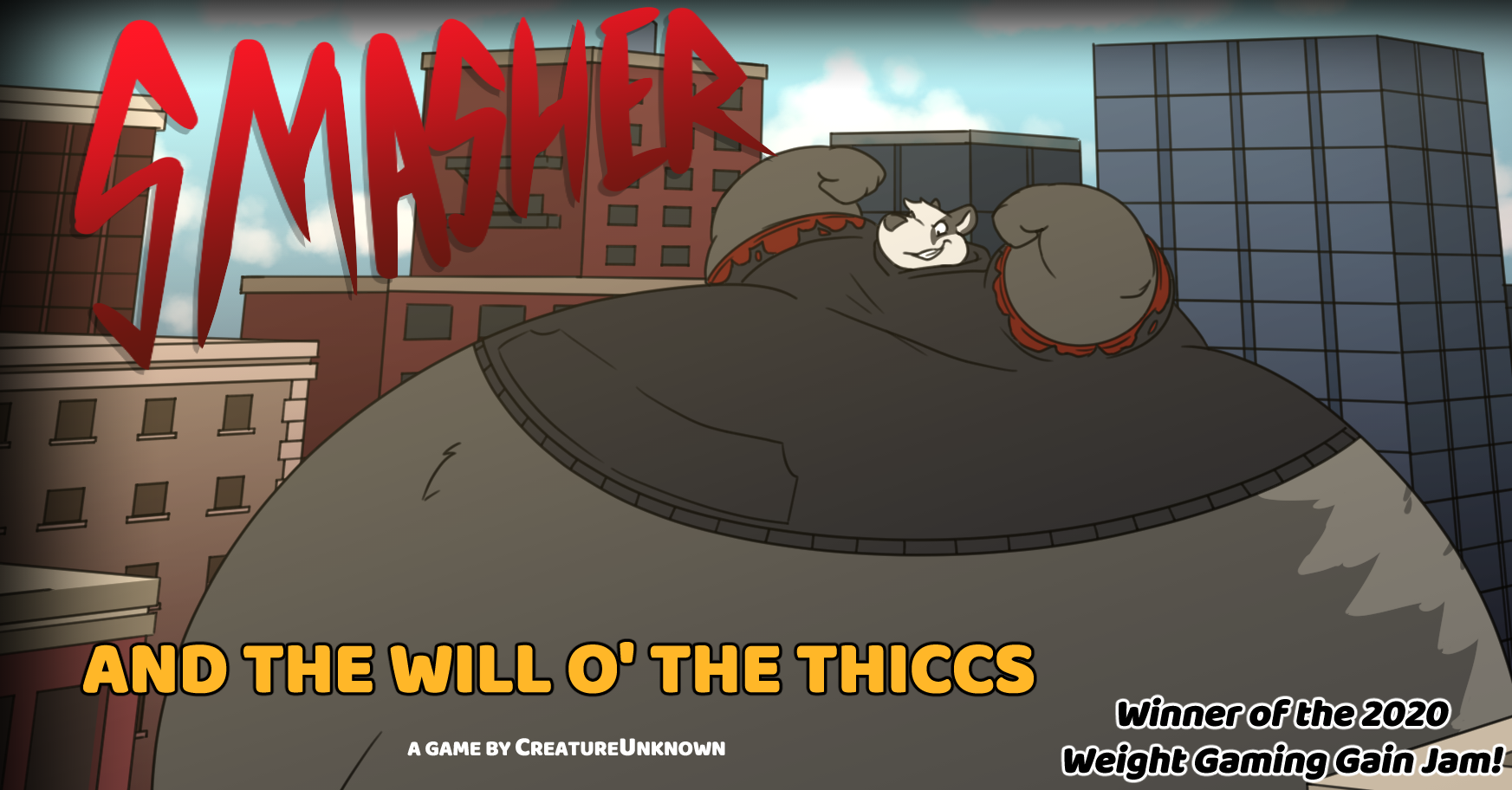 Smasher and the Will o' the Thiccs
Hello! I'm so happy to see so many people enjoying Smasher, and I'm sorry that it's taken me this long to get around to posting a bugfix!

I have also made Linux and Mac versions, but they are untested, use at your own risk.

Nothing huge, download it if you wish.
Does NOT feature any new skins or levels, those will be updates later down the line!

Changelog:
Zoom with scroll wheel
Quick restart key
Bonus picture available from map
Fixed bug not allowing "Cook a burger" goal to be completed
Added credits to the skin selection screen
Changed some balancing with the blueberry mode
Hud now resizes to fit better at smaller resolutions
Able to shoot faster after collecting a thicc
Other various minimal fixes.
Files
Smasher1.00Windows.zip
140 MB
Apr 24, 2021
Smasher1.00Linux.zip
155 MB
Apr 24, 2021
Smasher1.00Mac.app.zip
149 MB
Apr 24, 2021
Get Smasher and the Will o' the Thiccs